We have amazing leaders in all areas of church life – too many to list here! This is our current core leadership team.
Ben Martin — Lead Pastor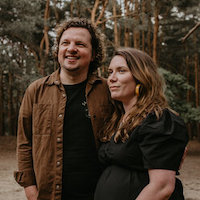 Ben joined us in May 2020 and is excited to be part of this new chapter in the history of the church.
Ben has been in church leadership for almost 10 years as part of the team at Welcome Church in Woking and more recently as a secondment to Gateway Church in Basingstoke.
He has a passion for pastoral care, developing leaders and teaching the Bible in an accessible way.
Ben is married to Nancy who works in London as a public affairs consultant. Together they have a young daughter, Hazel. Ben is an avid reader, and likes to bake bread in his spare time.
David Hill — Chair of Trustees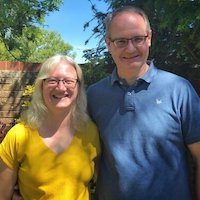 David is the Chair of Trustees and a member of the leadership team at Life Church. He has been part of the church since 2006, when he moved to Hook from West London. David is Head of Business Management at Fidelity International.
His passions are for building strong relationships, helping people achieve their potential and empowering people to play their role in the church.
David is married to Lynda who is a member of the finance team, and a freelance book-keeper and administrator. Their eldest son Samuel is married to Olivia. In his spare time, David is a keen gardener and confectioner.
David Gibbons — Operations Lead
David is a member of the leadership team and oversees operations and courses. Having lived in Hook since he was 11, David became part of Life Church after finishing university in 2008.
David and Becca were childhood sweethearts and have been married for over a decade. They have three children; Zeke, who went to be with the Lord soon after birth, and two young daughters, Abigail and Hannah.
David works as a Regional Manager for the international Christian relief organisation, Samaritan's Purse. Becca is a Secondary School Music Teacher who also serves as a worship leader.
In their spare time, David and Becca love days out as a family, exploring new places and enjoying international cuisines.
Andy Myers — Production Lead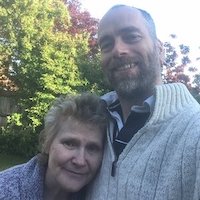 Andy has been at Life Church for about 15 years and is part of the leadership team, heading up the production. He has a passion for worship and seeing people grow in relationship with Jesus.
He is married to Penny and they have 4 grown up children and two grandchildren. They have a weird and wonderful relationship and don't take themselves too seriously.
Andy is a Chartered Electronics Engineer by trade and in his spare time likes to watch films, DIY, gardening and is a world class croquet player.
Tom Colebrooke — Trustee and Connect Group Lead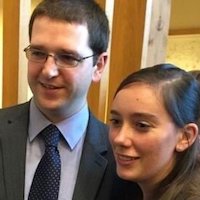 Tom is a Trustee and member of the leadership team. He and his wife Rachel oversee the midweek connect groups. They have been married since 2011 and have two young daughters.
Tom has lived in Hook since 1996, except whilst studying Maths at Exeter University, and has undertaken various roles in the church during this time. He works for BMW's fleet leasing company Alphabet in the Risk Management department.
He loves playing or watching nearly any sport, especially football, and travels up to Craven Cottage to watch Fulham when he can.
Nicky Hall — Events & Outreach Lead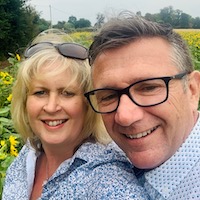 Nicky Hall is a member of the leadership team of Life Church.
She has been a member of the church since 1998 when she and her husband Jon moved to Hook. They brought up their three sons in the village and now live in Rotherwick. They recently celebrated their silver wedding anniversary.
Nicky delights in bringing people together, encouraging them and supporting one another. She has assisted and coordinated a number of events for the Church and lead ladies in connect groups over the years, as well as serving for over 14 years in children's work.
Both Jon and Nicky run Cornerstone Wealth Management based in the centre of the village.
Lola Adeyeye – Youth Leader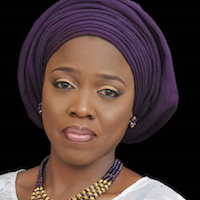 Lola is a mum of 2 who emigrated to the UK from Nigeria in 2006 with her husband Dayo. She has lived in Hook since 2012. She completed a Masters degree in Educational Leadership, and currently works as a teacher in Further Education. Her latest passion is DIY tinkering in addition to cooking up a storm of really hot spicy meals and playing loud music.
She is young at heart and loves to see young people loving on Jesus and still having godly fun.