We offer free confidential advice to anyone struggling with debt. Services are offered by a team of trained and qualified advisers and is regulated and licensed by the Financial Conduct Authority.
Are you…
struggling to pay bills?
spending more than you earn?
under pressure from creditors?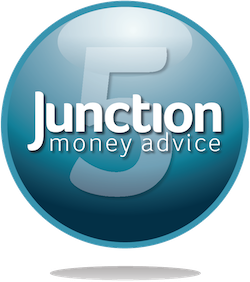 We offer advice on:
Household budgeting
Credit card bills
Multiple debt problems
Negotiations with creditors
Benefit entitlements
Planning affordable repayments
Court proceedings
Services are:
Available to anyone
Completely confidential
Non-judgemental
Free
Doing nothing about debt can lead to legal action. We can still help even if court proceedings have been initiated; the sooner you ask for help, the easier the solution.
Appointment times
Appointments are offered at the following times:
Mondays, 6:30pm – 9:00pm.
Tuesdays, 2:30pm – 4:30pm.
Wednesdays, 2:30pm – 4:30pm.
Appointments are held at the Life Church Centre. There will be two advisors present.
Contact us
Please leave a message at any time on our dedicated phone line: 01256 769953. A trained volunteer will get back to you as soon as possible. Your call will be treated in complete confidence.
Alternatively you can email us, or write to us at:
Junction 5 Money Advice
Life Church Centre
Elms Road
Hook
Hampshire
RG27 9DX
---
Junction 5 operates as part of Life Church Hook, a company limited by guarantee, registered in England and Wales. Company number 8407295. Charity number: 1152260
Authorised and regulated by The Financial Conduct Authority.