Life Church at Home
During this period of social distancing, we're bringing encouragement, community and support to you in your home.
For the full, community experience, join us each Sunday morning at 10:15am via Zoom for virtual coffee and a chat, and stay with us afterwards as we go into breakout rooms for more fellowship! Or, if you prefer, catch the live stream on Facebook, also at 10:15am.
If you would like any help accessing Sunday morning meetings, email office@lifechurchhook.org.
We're also continuing our children's work and youth work virtually!
When we are ready to meet in person again…
…we'll meet again at Elizabeth Hall in Hook, from 10:30am until 12:00pm. Feel free to come earlier — tea and coffee is available from 10:00am and served again after the meeting.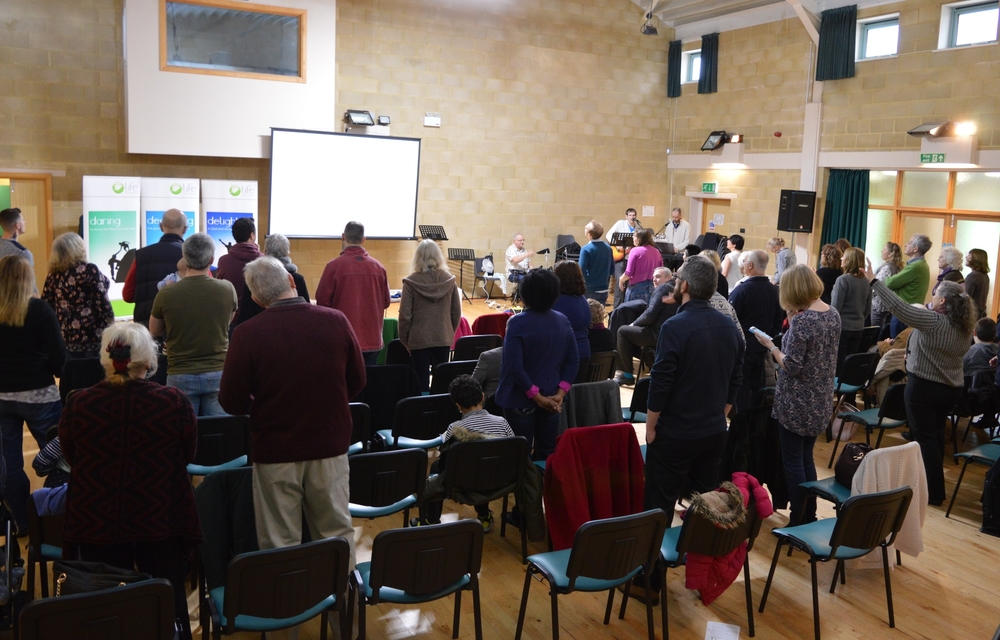 Our meetings are open to everyone and include sung worship and an engaging preach. Why not come and say hi? We'd love to get to know you! Plus there's fun for all the family with our awesome kids and youth provision. Whether you've been a Christian for years or you have no faith at all, you're welcome to join us.
Sunday kids and youth
Crèche – A fully supervised creche for babies and toddlers up to age 3, enabling their parents to listen to the sermon without distraction — although, you are welcome to sit in creche with your little one. Equally, if you'd like to keep your children with you during the meeting, that's fine too!
Children's Groups – For children aged 3 until the end of school year 5. This is where the real fun is! Children play games, make crafts and experience all kinds of fun so they don't want to leave! But the Bible is at the heart of what they do. It's a great opportunity for our wonderful volunteers to teach kids about who Jesus is, what he's done and why he loves them so much!
ylife – For young people in school year 6 and up. Friendship is so important at this age. That's why our amazing youth team give young people a safe space to be themselves, spend time together, play games and chat. Each week they learn a key message from the Bible and chat thought what it means to them.
All of our children's volunteers have advanced DBS checks and regular safeguarding training.